Small Group Training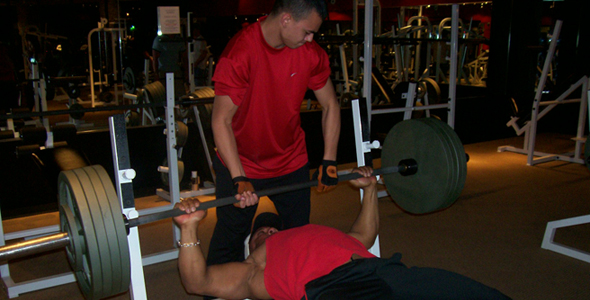 Do you need a little encouragement during training? Then small group is the way to go.
When you start training, you become part of the Saint Fitness Family. Having a support group enables individuals to enjoystable fitness foundation. Encouraging words, advise, or a simple workout buddy creates an environment that becomes exciting to be a part of, it is no longer a dreaded chore.
With small group training Saint Fitness can successfully train 3 to 4 individuals at one time. Saint Fitness will modify a training program that will fit each individual current fitness level, while receiving, praise and encouragement from everyone in the group. If you struggle with motivation having someone cheer you on can make the difference taking the next step to challenging yourself to another level.
Every person has different physical limitations. Whether you are new to the gym environment or the gym is your favorite past time you will be challenged with attentive guidance to safely obtain your ultimate fitness goals. With your Saint Fitness Family by your side, you will embark on a new lifestyle full of strength, determination, and pride.