Light Rehab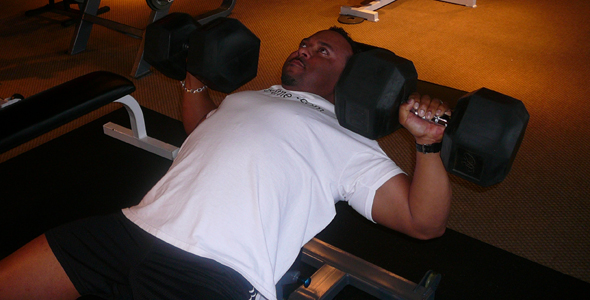 Saint Fitness can train an individual that is recovering from and injury or accident with light rehab. Slowly regaining strength in an injured muscle can mean the difference from living uncomfortable to having freedom to live your life to the fullest.
When damage is done to a muscle there is only so much that can be done through doctors and medicine. Saint Fitness is extremely knowledgeable in how to target and regain strength and mobility into the affected area.
Your health is Saint Fitness's highest priority. Saint Fitness has been able to provide one on one rehab to clients of all ages that have incurred all types of injuries. An injury can have a setback on even the strongest individuals. Without proper rehab the muscle will become dormant causing numerous other effects on the body. By enrolling in light rehab with Saint Fitness you will be back to a lifestyle you had before the injury happened.