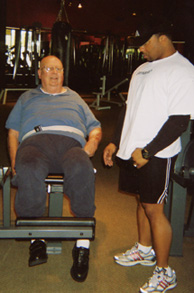 Saint Fitness has the ability to provide specific training to older adults. This training would be one on one training to allow precise training. This is a unique form of training that caters to individuals that want more function and mobility that we lose with age (balance, coordination, strength and endurance)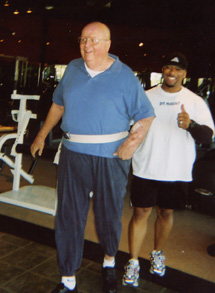 As we age, we become a part of society that involves serious health risks. Cardiovascular Disease, Diabetes,Osteoporosis are just a few that robs our ability to live the life we desire. By taking steps to slowly develop the strength this will enable an individual to become more active within their senior lifestyle.
Research shows that the growing industry for senior training is on the rise. With a well-planned program, seniors are being able to develop the ability to be healthy and fit leading to longer independence.
It is never too late to get in shape!